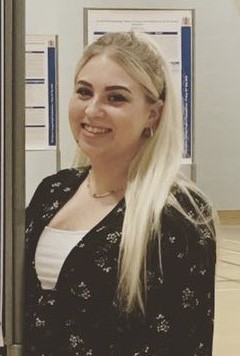 Jessica Babbs
Chiropractic Assistant
Info About Jessica Babbs
Jessica studied Sports Therapy at University College Birmingham for 3 years where she received a BSc (hons) degree in Sports Therapy. Here she studied musculoskeletal and functional anatomy where she developed an understanding of the body and spine. She also studied Soft Tissue Therapy, her skills were used in the university clinics working with the public using massage and functional movements as treatments methods.
Since graduating university, she has gained experience alongside other physio and sports therapists at a local football club including first team and under-18s. Jessica has a range of experience from working in a clinical environment and on a pitch side environment.
After completing her studies at university Jessica went travelling for a year where she visited Thailand, Australia and Fiji.  During her time away she gained knowledge about different cultures and different ways of life. This has opened her up to new experiences and is always willing to try something new.