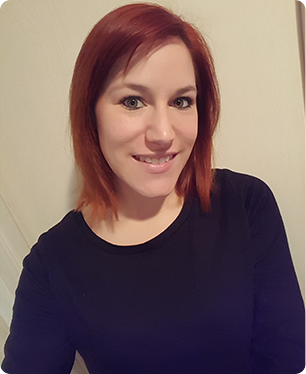 SARA
Massage Therapist
Info About SARA
Sara is originally from Peterborough and even though she has worked away in the past has always returned.
She studied NVQ Beauty Therapy Level 2 and 3 at Peterborough Regional College followed by NVQ Level 3 in Holistic Therapy from 2006-2008. She then decided to take her love for Massage and Holistic treatments and study at a degree level earning her a BA(HONS) in Shiatsu Massage at Derby University. 
Leaving university she studied with The Steiner Academy in London and achieved her long time dream of working on cruise ships and travelling around the world. Of the many countries that she visited Australia, New Zealand and Alaska were her favourites. 
Sara is an avid bibliophile who enjoys reading fantasy romance books. She also likes eating out and socialising with friends, ten pin bowling and Netflix binges. 
She also enjoys running in her spare time and competing in 5K races at different events throughout the year. 
Sara likes to look at the body as a whole, helping to ease any tension a client may feel.
She loves it when the client is able to notice the results of their treatment and feels better within themselves because of the treatment she was able to provide.