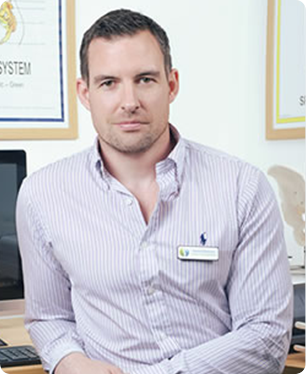 Dr Daniel O'Sullivan
Doctor of Chiropractic
Info About Dr Daniel O'Sullivan
Daniel is from Peterborough originally and studied chiropractic at university in Oxfordshire. He learned a range of gentle approaches to restore correct function of the spine and nervous system and has taken his personal development beyond this into a more diverse world of adjusting the spine. He is passionate about health in general and dedicates his time to the study and practice of all aspects within this field including nutrition, functional personal fitness and the elimination of physical, chemical and emotional stresses from the body. These influences can all have insidious devastating effects that many of us are not aware of, but all can be prevented, "Prevention is better than cure". This increases longevity and Daniel is keen to pass on this knowledge to help people to get more from their bodies as they age which will be encompassed into your treatment program.
Daniel is a PADI dive master, and enjoys snow boarding and kite surfing as well as spending time with family and friends and reading personal development books and philosophy. He has spent 2 years backpacking, mainly in Australasia and loves to explore new cultures and experiences in life generally.
He is passionate about his vocation as a health professional and excited to hold a position whereby he can make a huge positive difference in people's lives by treating them with the phenomenal art of chiropractic. Daniel is enthusiastic and aims to use his passion to inspire his clients mentally and emotionally and pass on knowledge that will help them to be all they want to be, not just with the elimination or reduction of pain but beyond that to higher functioning body and a better quality of life.