Meet the Team @ Peterborough Chiropractic
Dr Daniel O'Sullivan (Doctor of Chiropractic)
Principal Chiropractor
Daniel is from Peterborough originally and studied chiropractic at university in Oxfordshire. He learned a range of gentle approaches to restore correct function of the spine and nervous system and has taken his personal development beyond this into a more diverse world of adjusting the spine. He is passionate about health in general and dedicates his time to the study and practice of all aspects within this field including nutrition, functional personal fitness and the elimination of physical, chemical and emotional stresses from the body. These influences can all have insidious devastating effects that many of us are not aware of, but all can be prevented, "Prevention is better than cure". This increases longevity and Daniel is keen to pass on this knowledge to help people to get more from their bodies as they age which will be encompassed into your treatment program.
Daniel is a PADI dive master, and enjoys snow boarding and kite surfing as well as spending time with family and friends and reading personal development books and philosophy. He has spent 2 years backpacking, mainly in Australasia and loves to explore new cultures and experiences in life generally.
He is passionate about his vocation as a health professional and excited to hold a position whereby he can make a huge positive difference in people's lives by treating them with the phenomenal art of chiropractic. Daniel is enthusiastic and aims to use his passion to inspire his clients mentally and emotionally and pass on knowledge that will help them to be all they want to be, not just with the elimination or reduction of pain but beyond that to higher functioning body and a better quality of life.
Dr Dimitris Bakalis (Doctor of Chiropractic)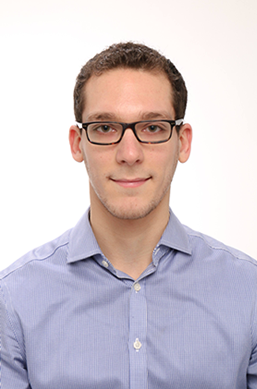 Dimitris is from Greece, and has studied chiropractic in the University of South Wales. Dimitris was introduced to the wonderful world of chiropractic by his uncle, who managed to find relief from his chronic back problems and low energy only after visiting a chiropractor.
Dimitris was intrigued to hear that his uncle finally became better, after visiting so many different health professionals, and after doing research, he was amazed to find out that with chiropractic, by working on the spine, you can improve the function of the nervous system, which is the master control system of the body, and that's something unique to this profession.
After graduating from University, Dimitris has been to numerous seminars, wanting to further improve his knowledge in chiropractic, and refine his technique skills. He has learned a range of techniques to detect and correct spinal problems.
Dimitris loves travelling, and one of his biggest dreams is to visit every country in the world. He also enjoys listening to jazz music and watching football, especially the lower divisions of English football, where he finds the atmosphere very unique and friendly.
After working for a year in London, Dimitris decided to move in a more relaxed environment. Knowing Dr Dan personally, and seeing himself how quickly his chiropractic clinic has grown over time and the unique part it plays in providing health care in the community of Peterborough, he knew Peterborough Chiropractic was the best place to continue practising.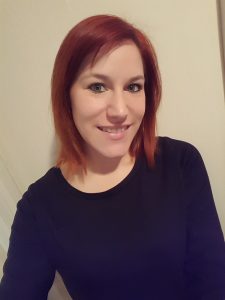 Sara – Massage Therapist
Sara is originally from Peterborough and even though she has worked away in the past has always returned.
She studied NVQ Beauty Therapy Level 2 and 3 at Peterborough Regional College followed by NVQ Level 3 in Holistic Therapy from 2006-2008. She then decided to take her love for Massage and Holistic treatments and study at a degree level earning her a BA(HONS) in Shiatsu Massage at Derby University. 
Leaving university she studied with The Steiner Academy in London and achieved her long time dream of working on cruise ships and travelling around the world. Of the many countries that she visited Australia, New Zealand and Alaska were her favourites. 
Sara is an avid bibliophile who enjoys reading fantasy romance books. She also likes eating out and socialising with friends, ten pin bowling and Netflix binges. 
She also enjoys running in her spare time and competing in 5K races at different events throughout the year. 
Sara likes to look at the body as a whole, helping to ease any tension a client may feel.
She loves it when the client is able to notice the results of their treatment and feels better within themselves because of the treatment she was able to provide. 
Leeanne Hart – Practice Manager
Leeanne is fairly new to Peterborough, she moved to the area just over one year ago, previously living in the surround town – Spalding.
Leeanne enjoys a new challenge and has gained a lot of experience and skills throughout her work history, always looking to do her best to progress!
With her bubbly, outgoing personality she will go that extra mile to help with your enquires, and to make you feel welcome in our practice.
Leeanne has previously experienced chiropractic after suffering with sciatica which improved significantly with regular appointments. She is keen to promote chiropractic to others having experienced it herself, wanting to make them aware that there are solutions available to achieve wellness… anything is possible, your goals can be achieved!
In Leeanne's spare time she enjoys keeping healthy by going on regular bike rides and the gym whilst also taking part in organised events all year round, such as the Race for Life and recently a Half Marathon… her goal is to participate in a full marathon in the future.
Chelsea Jackson – Chiropractic Assistant
Chelsea has recently returned to Peterborough from traveling and living off grid in communities in Cornwall.
She studied nature film and photography and took part in many eco projects; earth shipbuilding and permaculture. Unfortunately, this lifestyle took its toll on Chelsea's severe scoliosis and she returned to Peterborough to concentrate on the health of her spine.
This bought her to Peterborough Chiropractic. After receiving treatment from Dr Dan, the results were fantastic and dramatically improved her life, to the point where she no longer required surgery; She's now part of the team and is very passionate about the work wanting to support and promote Chiropractics as she's seen the benefits first hand.
In Chelsea's spare time she paints, draws, photographs, sings, creates videos and attends church.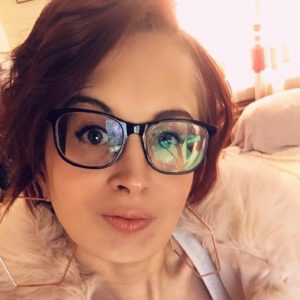 Cheryl Truelove – Chiropractic Assistant
Cheryl is originally from Sandhurst in Berkshire and came to Peterborough 20 years ago.
She studied Animal Care and is a keen animal lover.
Since that time she has undertaken further skills and training in management and a health background, working within high street Opticians for 15 years and Coloplast (Ostomy specialists).
She has recently become part of the team, taking on a whole new journey to discover more about chiropractic and is very excited for the future.
In Cheryl's spare time she enjoys photography and socialising with friends and family. Cheryl has a rescue cat who she adopted from the RSPCA.
Elizabeth – The Resident Pug
Elizabeth (Born 2nd November 2017 as Queen Daisy), is according to our client satisfaction survey the highlight of people's visits to the clinic. She is very affectionate and loves a lot of cuddles which we believe is a great form of medicine in itself. Cuddling releases a very powerful chemical in the body called Oxytocin. Oxytocin is the hormone in both men and women that facilitates bonding with a partner or on the birth of a baby. It is also shown to reduce psychological stress and adrenalin secretion in the body. Prolonged exposure to chemicals like adrenaline through the general stresses of modern life can have detrimental effects on the body and health. When our clients are in a constant state of chronic pain adrenaline will be secreted, putting the body into an over active fight of flight state. Oxytocin also helps with muscle regeneration and tissue repair, so make sure you get your cuddles.
Besides cuddling, Elizabeth also loves eating, sniffing, sleeping and chewing. She also has an avid interest in children and toys. So make sure you say 'hello' when you visit.